Selling off-plan – how can house builders meet increasing buyer expectations?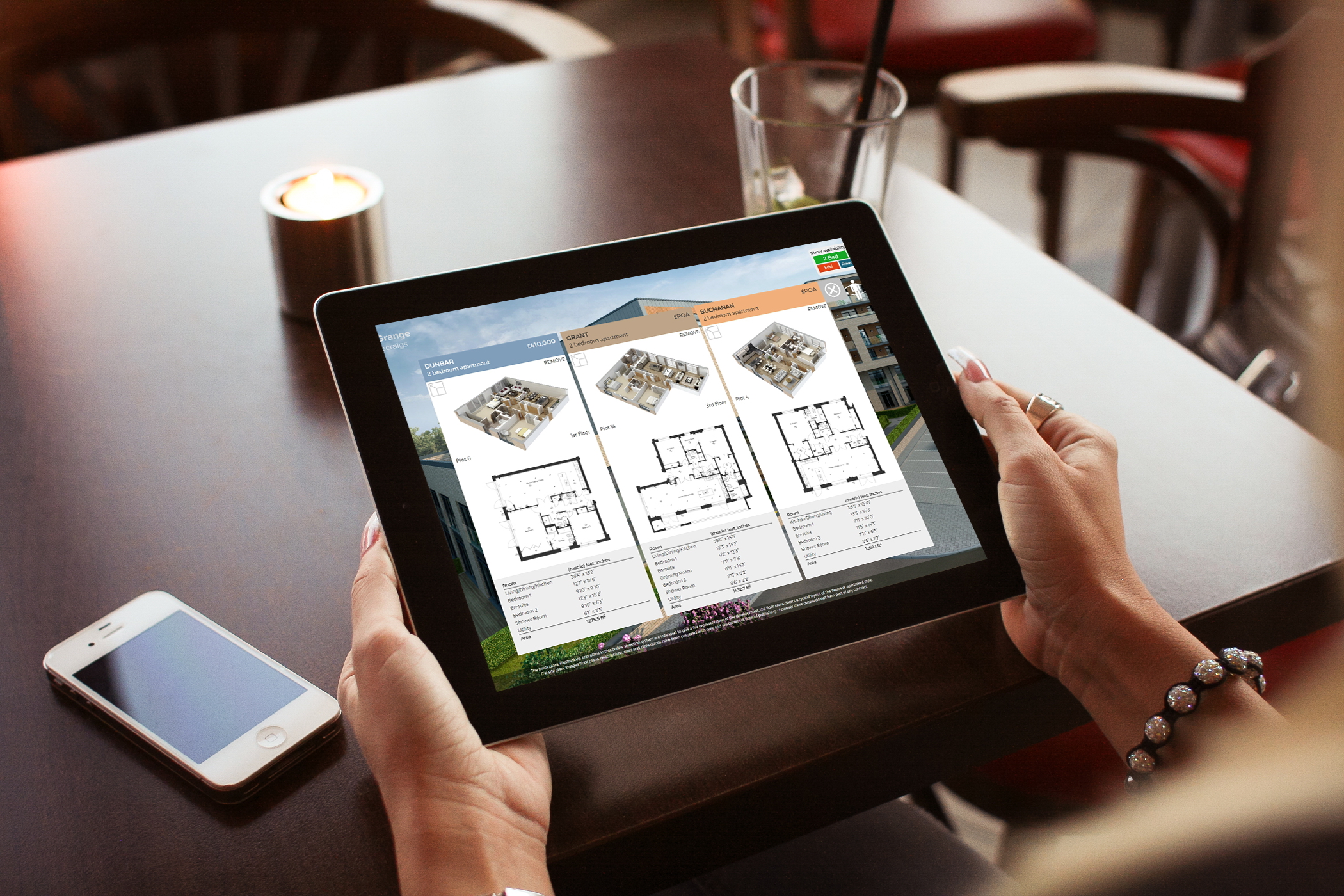 We are in the midst of the most extraordinary change since the industrial revolution. Technology is increasingly playing a central role to enhance the consumer's experience, and fundamentally altering the way we travel, shop, buy property and engage with service providers. One of the effects of rapidly developing technology is the expectation customers place on businesses to engage, communicate and service them immediately.
We live in a 24/7 world. Information is literally at our fingertips by using smartphones and devices in our pockets to connect instantly and access information. Consumers are used to getting what they want, when they want it. This kind of dependency results in a "right now" mindset that seems unlikely to change. And the shift in buyer expectations and the way people interact with products and the companies who supply them over the past few years has been unprecedented.
When it comes to buying property off-plan, innovation in PropTech has paved the way for property companies to address these increased expectations and a plethora of service solutions have cropped up in recent years. In the rental field, tenants want to see repairs and maintenance issues handled quickly, and increasingly demand a service comparable with Uber or Deliveroo – easy, quick and seamless. It's why tenant-focused PropTech start-ups like Fixflo are doing well. But in the competitive world of selling homes off-plan, house builders will have to highlight and differentiate what makes their products more worthy of attention to impress today's consumer and acquire a competitive edge.
Thanks to the ecommerce giants of today such as Amazon, consumers are used to being able to source lots of information on their intended purchases, quickly and easily. They are now beginning to expect the same informative buyer experience when they start searching for their ideal newbuild home. But is the same engaging buyer experience being provided throughout the house building industry? Are consumers able to browse homes and choose finishes in the same way they can browse cars and specifications online, from the comfort of their home?
How HomeSelector™ is helping housebuilders get the competitive edge
Homebuyers can be understandably nervous about buying a property they can't yet see, finding it hard to visualise the size and orientation of plots on site, proximity of other properties nearby, interior layout and window views all from a basic set of 2D site and floorplans or generic photography. Your sales suite and website is a key touchpoint in giving potential buyers the opportunity to visualise what your development will be like when it is completed.
On a multi-developer site with competing housebuilders, those who differentiate their product and communicate clearly the interiors, any upgrade options and choices across their homes will engage buyers more readily than those who prefer to take a traditional approach, solely with a printed sales brochure, site signage and press advertising. In the last six months, the HomeSelector™ has seen over 27,000 visitors across our clients' newbuild developments as they choose to market and secure sales using the online system, with 3178 room designs saved and over 500 dynamic mini-brochure downloads per month.
Nothing beats the excitement of being able to explore a new home before it's even built. Rather than being left to imagine what their new home will look like, this can all be achieved using Pixel's Selector systems including the HomeSelector™ before even a single brick is laid. Choices and options on offer such as tiling, worktops and flooring can even be chosen with the FinishesSelector™ and buyers can walk through the property virtually using a 360-degree Virtual Visit™ all from a simple link on your website, touch screen and tablets in your sales suite.
The immersive experience of being able to compare their selected properties and clearly visualise by virtually 'walking through' not only captures the imagination of your buyers but helps to create a genuine emotional connection while ensuring the buyer is left feeling fully informed.
An informed buyer is a confident buyer – if they can visually interact with their new home and access detailed information, you're giving them the buyer experience they expect and deserve when making the biggest purchase of their lives, and arming them with everything they need to make their final decision when buying off-plan.
Click here to find out more about our interactive HomeSelector™ and how it can help to accelerate your sales off-plan.
Found this interesting? Sign-up to our newsletter and get more of our informative property related content straight to your inbox.