Emotional connections create a win win situation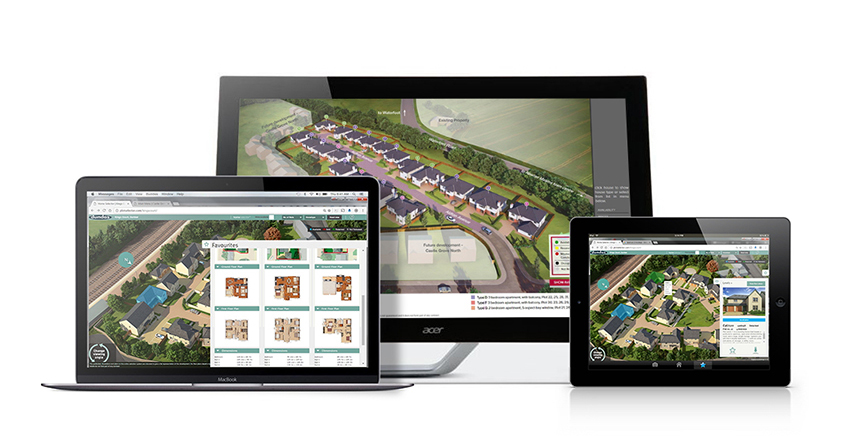 There is little doubt that consumer habits and expectations have changed dramatically in recent years; with all manner of purchasing decisions, buyers want to access much more information and they want to be engaged by the content they receive.  Whilst many see this as a challenge, smart marketers see it as an opportunity; they appreciate that greater engagement means more time to create emotional connections.  It's these emotional connections that help to build buyer confidence and generate sales.
In response to this, Pixel Image developed the HomeSelector system which provides buyers with the opportunity to select a house type on their chosen development and to explore it from the comfort of their own home.  They can see the property furnished or unfurnished, they can see the view from the front door or the upstairs bedrooms and they can compare their selected property type on the various plots available within the development.  This immersive experience creates genuine emotional connections with specific properties, not only with the decision maker, but their whole family.
We've been providing this enhanced selling solution to developers and agents for over 5 years; currently we have around £400 million worth of property represented on the HomeSelector platform being delivered via our client's websites to highly engaged users.  Many of our clients have trialled the system on a single development, but they are now on their sixth or seventh consecutive development because they are benefiting from a greatly enhanced user experience and converting a greater number of their website users to property buyers.
Because the HomeSelector experience is delivered online, many of our clients are also seeing a greater number of remote buyers reserving specific properties because they are able to make informed choices about which property and which plot is best for them.  Many are even overseas buyers reserving specific plots long before a sales office has opened its doors for business on the site.
Enhancing the buying experience in this way doesn't need any radical rethink of advertising campaigns or sales processes, but it is worth considering that developments being marketed off plan using engaging and interactive digital collateral, will ultimately require less advertising spend campaigns as well as freeing up sales staff time.
All in all, it's a win win situation. Buyers are emotionally connected to a property that's invariably not even built, whilst developers are selling property earlier in the process. More often than not, this means they are able to tailor future phases of developments based on analysis of the user experiences they have already provided, via the HomeSelector sales system.
Found this interesting? Sign-up to our newsletter and get more of our informative property related content straight to your inbox.