PropTech – What's in it for you?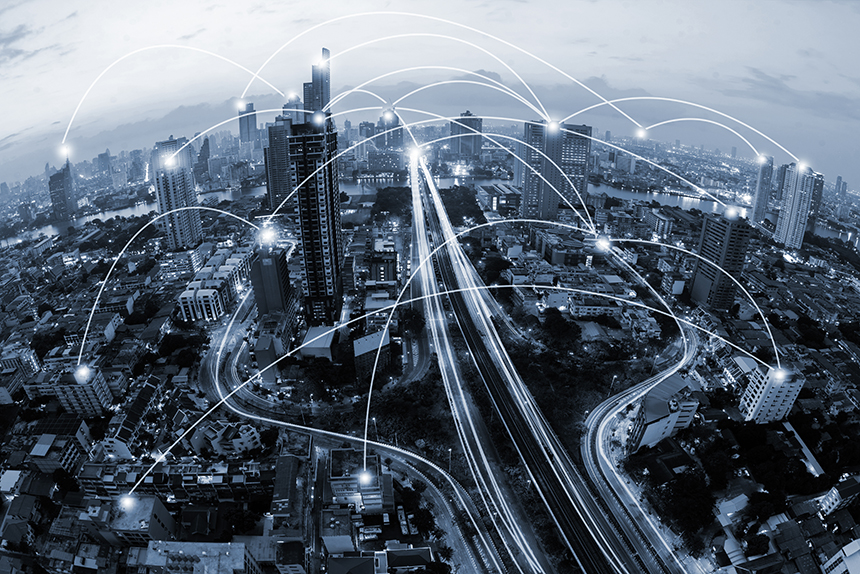 It's very difficult nowadays to determine what exactly is meant by an 'industry'; traditionally, if you built ships, you'd be in the shipbuilding industry and if you erected buildings you'd be in the construction industry. Yes, there would have been areas of specialisation within these industries, commercial or residential construction being a good example. However, the disruption caused by the Internet has seen the emergence of 'new industries' that specifically support the traditional sectors. For example, 'Med-Tech' is the name given to technology development that supports the medical sector.
There can be few of these 'new industries' that have grown faster, or attracted more investment, than 'Prop-Tech', the name given to technology development specifically for the property sector.
Specialist property professionals lending service, Lendivest offer a good definition of Prop-Tech: "It refers to the wave of companies using technology to refine, improve or reinvent the services we rely on in the property industry to buy, rent, sell, build, heat or manage residential and commercial property.
"Just as Fin-Tech companies aim to improve financial services for customers, Prop-Tech companies have set out to improve our experience of a range of services in the property industry from accessing mortgages to creating energy efficient homes."
Whilst Prop-Tech is tipped to attract upwards of £3.2bn investment this year, it is still a comparatively young, but extremely fast growing, sector. Perhaps the best indicator of the importance and size of Prop-Tech is the huge interest in the many conferences, expos and summits dedicated to companies operating in Prop-Tech. The MIPIM Prop-Tech Summit is taking place in New York in October with delegates attending from all over the world. In fact, there are almost twenty Prop-Tech events scheduled around the world in the final four months of 2017.
If we are to truly understand the size of the Prop-Tech market it is important to be aware of the range of businesses working in the area. For many estate agents, Prop-Tech most probably means RightMove, Zoopla, Purple Bricks or easyProperty.com. Likewise, property managers might recognise it as companies like Goodlord, NoAgent or Rentify. It's not uncommon for people specialising in one area of property to develop an understanding of Prop-Tech as it applies to them. However, it is essential to appreciate the full extent of the industry if you are to be able to take advantage of the innumerable opportunities that Prop-Tech will offer in the future.
Software providers like MyPropertyApp, 10ninety and Homeshift are just a few of the many software developers creating software that can be white-labelled by property related companies to enable them to deliver new or better services to their clients. There are a whole host of companies specialising in harnessing Big Data that will ultimately help the property sector not only understand their target market, but also tap into their 3D and interactive offering in order to deliver highly relevant information to buyers and investors.
In property finance, like many other areas of daily life, Crowdfunding has become almost a mainstream method of raising development funding, so organisations like LinkInvest, Crowdlords and Housecrowd also fall into the Prop-Tech sector. Prop-Tech is not only involved in property development funding; mortgage lending also has it's fair share of new players with companies like Trussle, Habito, LendingHome and SoFi making it possible for borrowers to arrange funding from the comfort of their sofa.
Sticking with finance, businesses like Deposify are transforming payment operations for thousands of property related businesses. VC's and accelerators are also getting in on the act with the emergence of specialists like SeedCamp who are focussed on the provision of funding for Prop-Tech start-up companies.
House sales have been transformed in recent years with the massive increase in online estate agencies – Zoopla, RightMove, PurpleBricks are just a few of the many – all of them fall into the Prop-Tech category. Then there's the emergence of property auction sites, quick sale specialists and even property swap sites – all of them have been enabled by Prop-Tech.
All of these businesses are harnessing the power of the Internet to deliver a better experience for the people they serve, however it is the ability to adopt and merge more than one technology that will truly deliver results in the future. For example, Big Data will predict which properties are best suited to a buyer's requirements; that in its self is useful, but using the same Big Data alongside virtual or augmented reality can create an emotional attachment between a buyer and a property – this is truly powerful.
There are many other areas we haven't yet mentioned, but it should be clear that the Prop-Tech industry is vast and growing fast; by understanding and appreciating the range of products available (both now and in the future), you will be able to identify the opportunities that can deliver genuine value to your business.
We will endeavour to bring you relevant news and updates in the future. For now, it would be helpful to know which areas of Prop-Tech interest you and what you think about utilising technology in future to market property.
Found this interesting? Sign-up to our newsletter and get more of our informative property related content straight to your inbox.